Location, Accommodations, Exquisite Kosher Cuisine and Travel
UCLA Lake Arrowhead Conference Center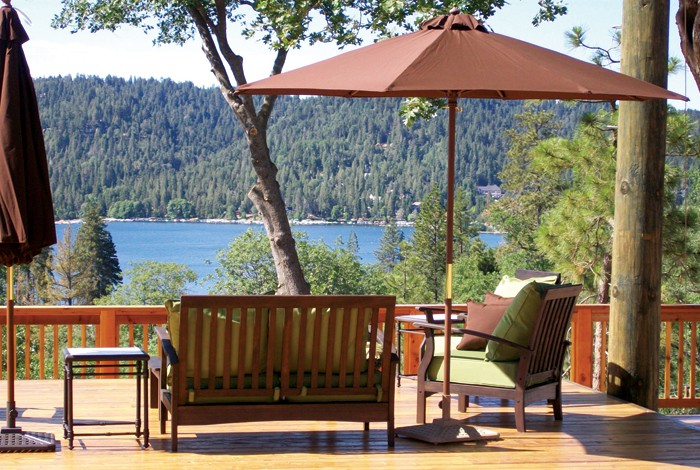 Serene and distraction-free, the UCLA Lake Arrowhead Conference Center is forty-two pristine wooded mountain acres of heaven on the shores of breathtaking Lake Arrowhead.
After a full day of workshops, classes and delicious meals, you'll sleep deeply in the conference center's "condolets" – their two-story overnight accommodations. Each condolet has a private bedroom with a queen bed and bathroom upstairs and a private bedroom with a queen bed and bathroom downstairs. A shared living room and deck, with stunning views of the mountains or lake, add to the charm. Our meeting rooms have cozy fireplaces and high ceilings that let the warm rays of natural sunlight flood our daytime learning space.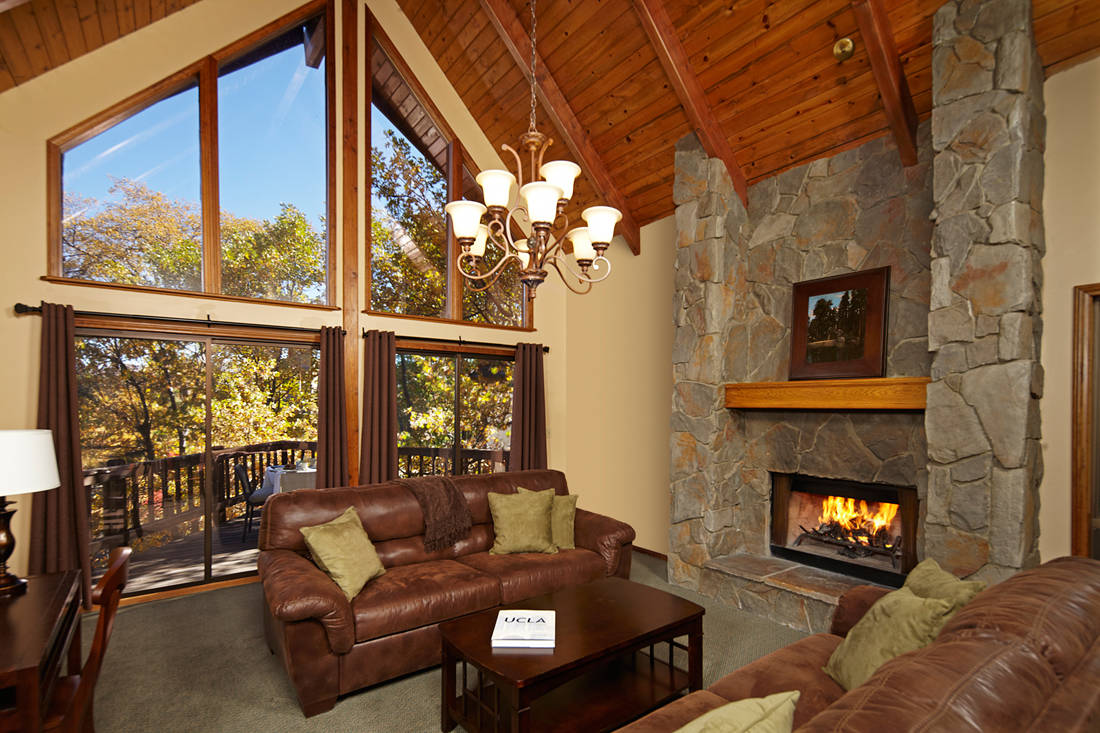 And at just 90 miles from Los Angeles and approximately 2 hours from most southern California cities, including Anaheim, Pasadena and San Diego, it's nothing less than the perfect escape.
You can read more about the UCLA center here.
By plane. By bus. By car.
Travel
Check back for updated information about the round-trip charter bus from LAX and ONT to Lake Arrowhead.
Arrival Times
Women 55+: Retreat begins Sunday, March 4, 2018, at 4 pm
Women of All Ages: Retreat begins  Tuesday, March 6, 2018 at 4 pm
Single Jewish Moms: Retreat starts Thursday, March 8, 2018 at 4 pm
By Plane
The closest airport is Ontario, California (airport code ONT), at about an hour from the Conference Center. Los Angeles International Airport (airport code LAX) is 2 hours from the Conference Center. Book your flights appropriately, taking into consideration the time it will take you to travel by shuttle or charter bus to the retreat.
By Bus
Arrange your own airport shuttle or book a seat on the chartered transportation from LAX or ONT.
Contact us for the chartered transportation departure times from LAX and ONT on the day your retreat begins; and for the arrival times to LAX and ONT on the final day of your retreat. Email cmslonim@baischana.org for more information or to reserve a seat.
By Car
UCLA Lake Arrowhead Conference Center is at 850 Willow Creek Road, Lake Arrowhead, CA 92352. Parking is free for guests. Make sure to have their phone number, 909.337.2478.
Is planning your travel giving you a headache? We get it. Call us at 718.604.0088, and we'll help!