Bais Chana Jewish Study Retreat
For Women of All Ages
July 24- August 4, 2019 [attend as many days as you can]
Twin Cities, MN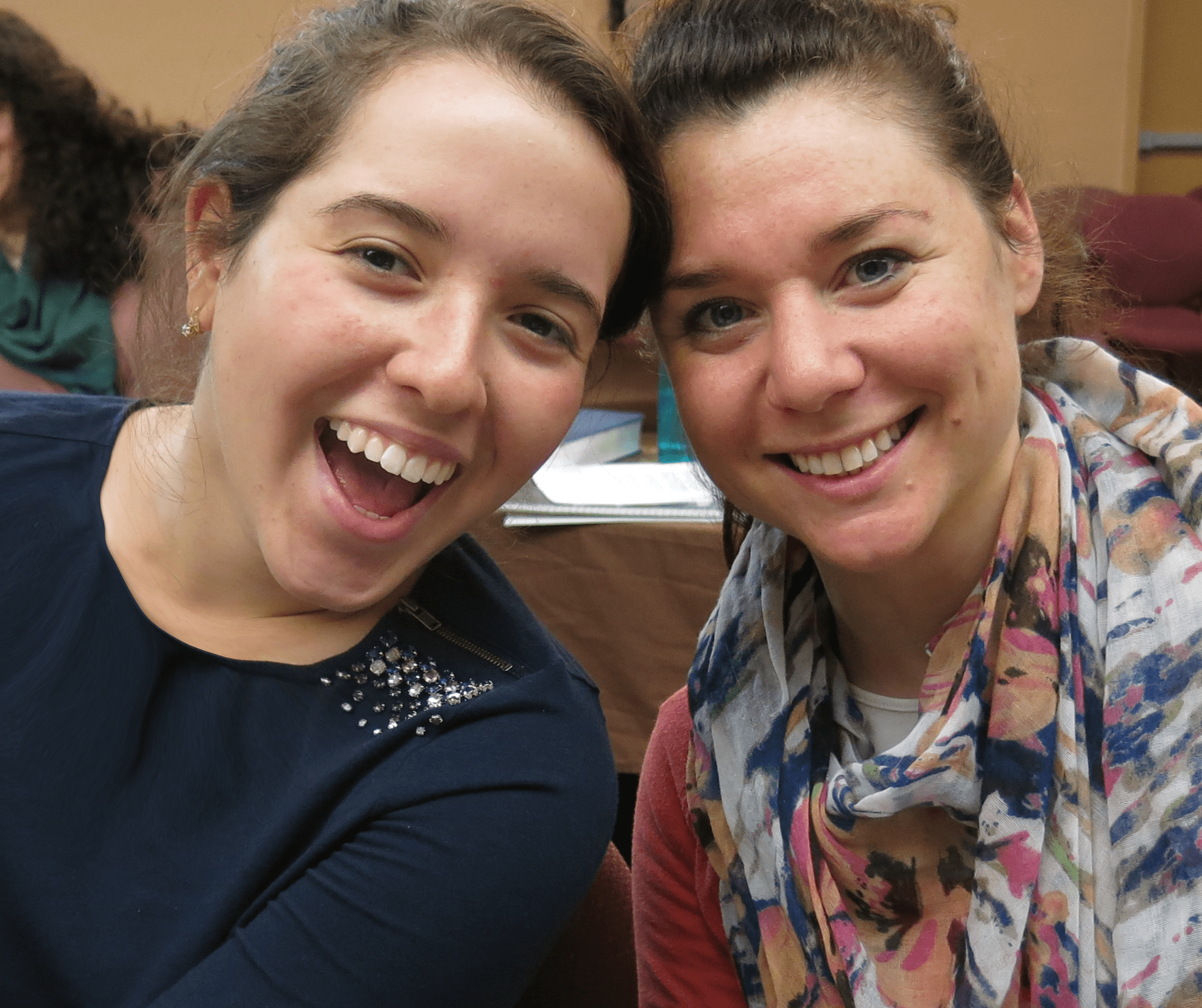 Need a break from your crazy schedule to focus on what's really important to you as a Jewish woman?
You're in the right place.
Bais Chana is part summer camp for adults, part spiritual journey. Full days of classes that you can take at your own pace. Lots of honest conversations about the things that matter most to you. Deep connections with other like-minded women.
And it's in idyllic Minnesota, where all things Bais Chana began.
Come for as many days as you can – 5 days, a week or the full 10 days – whatever works for your schedule. Soak up as much learning schmoozing, painting, hiking, delicious kosher food and story-telling as you can.
Jewish women like yourself who want more from life.
Women of all ages and from all backgrounds. Because when Jewish women get together, we get each other, we bond almost instantly, with no judgment, no matter the differences. You're going to love that.
Come this summer if you're discovering (or rediscovering) Judaism and want to go deeper than you can go in online or weekly classes at home.
If you're looking for a fresh perspective on a challenging relationship, decision or dilemma.
Or if you're looking for a mentor or spiritual guide who gets where you're coming from and knows where you're going.
Cancellation Policy: Cancellations received more than 30 days from your date of arrival will be fully refunded. Cancellations received 30 days or less from your date of arrival, will be refunded at 50% of the total fees.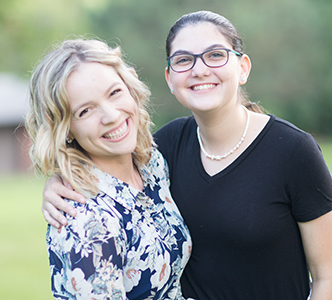 Ten days of engaging, thought-provoking Torah learning that gets right to the heart and soul of your busy life.
Explore Jewish thinking, texts and traditions to find out: What do Jews believe? How do you live a life of purpose? How do you get past the layers of superficiality and learn to see through the eyes of the soul?
In 5 daily classes and workshops you'll learn what Judaism says about the Jewish psyche, our loves and fears, needs and wants.
You'll get the advice of the Chassidic Masters on how to deal with anxiety, grief, sadness, anger and disappointment. You'll discover what the power of a simple mitzvah is and how to go from good to better. You'll find out who we are and who we can become, past all the superficiality and expectations.
In the afternoon tutorial program you can choose to learn to read Hebrew, set up a kosher kitchen, celebrate Shabbat and pray with intention. You can grapple with classic Biblical texts and their commentaries with a study partner. Or you can use it as a time for your own personal Q & A with a student teacher. Source materials include Torah, Chassidic texts, Tanya, daily prayers, Kabbalah, Maimonides, Jewish law, the prophets, Midrash, Mishna and more.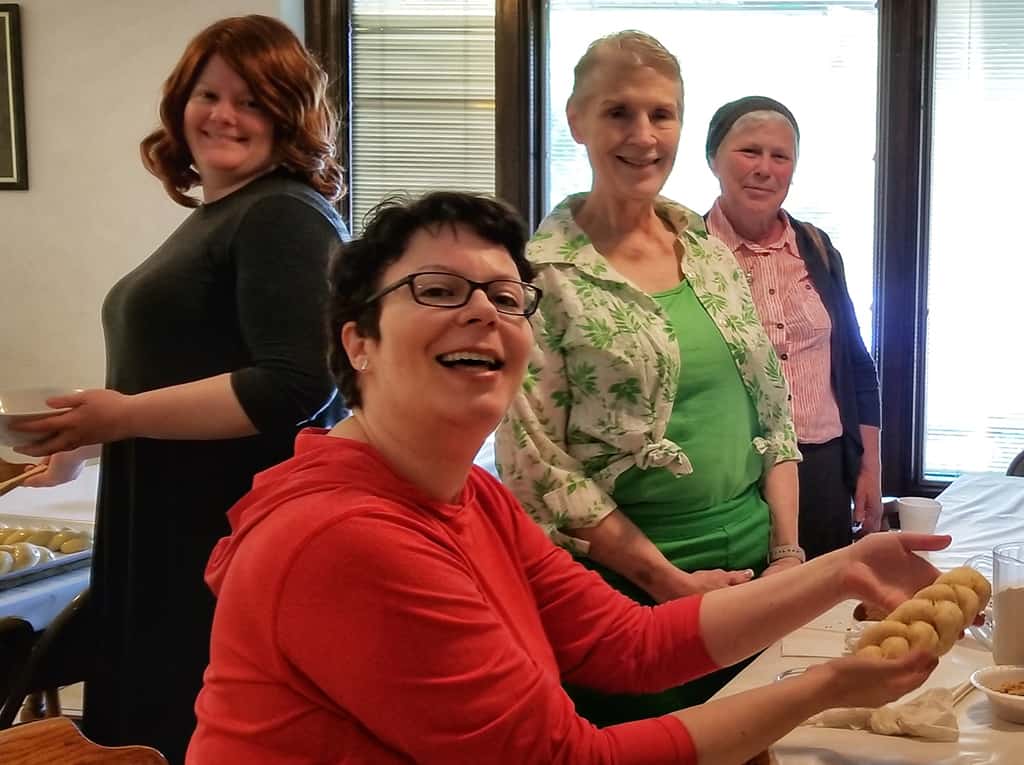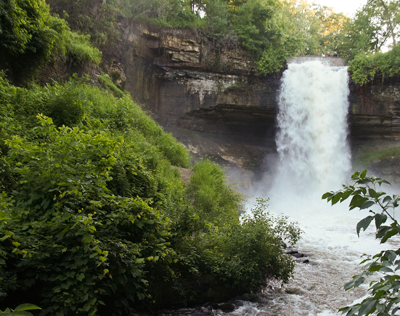 Lubavitch House, Twin Cities, MN
Our home away from home is the cozy Lubavitch House of West St Paul, MN, situated on 5 acres of wooded land in a suburb of the Twin Cities. Our sunny classroom is also a synagogue that serves as our main meeting space.
Delicious super-healthy kosher meals are prepared fresh daily on the premises just for us and are kosher to Chabad standards. If you have allergies or special dietary needs, make sure to let us know when you sign up.
Overnight rooms are set up dormitory-style, each with its own bathroom. When you sign up, select a private room, double occupancy or triple occupancy room. If you're a full-time student, ask us about students' rooms. Your room choice determines the daily rate you pay.
During break times go hiking with new friends on a path through the woods at the Dodge Nature Center. Take in an afternoon of boating or biking, or visit the museums in Minneapolis. For pretty much everything else, visit Mall of America, a 15 minute drive away.
Bais Chana's A-List educators are smart, insightful, funny and only want the best for you.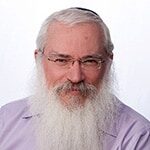 RABBI MANIS FRIEDMAN is an internationally acclaimed lecturer, educator, author, counselor and YouTube's most popular rabbi.
Friedman will challenge our assumptions about pretty much everything we hold near and dear so hold on for the ride.  We'll talk about the journey of the Jewish soul and what to do about antisemitism. The meaning of fate and free will. How to make your most important relationships more loving, and how to live with more dignity and humility - in a world that values neither.
You can also set up a private appointment with Rabbi Friedman during the retreat. Just let us know.
ITTY KAY is a passionate teacher who helps you bring the spiritual concepts you need into your life right now. Jump into the deep end of Jewish learning as Kay cracks open the Chassidic holy books with enthusiasm, peels back layers of superficiality and lets you peek at the world and yourself through the eyes of the Chassidic Masters.
Kay is the force behind Bais Chana's weekly online classes, spending hours answering students questions and clarifying the finer points of each subject. Join her by signing up at www.baischana.org/online.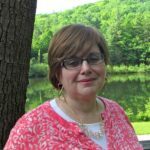 FREIDY YANOVER is a brilliant and engaging teacher, who grounds each of her talks in a teaching from Kabbalah or Chassidut. Despite what that would suggest, she's down to earth, very practical and wants to help you live the things you learn.
You can count on Yanover for clarity, depth and that all-too rare ingredient in education today - intellectual honesty. She's also a life coach for individuals, couples and families, and an enthusiastic practitioner of EFT. Catch up with her at the retreat if you want to hear more about that. 
DR. DANIELA TANK is a board-certified integrative family physician who believes in treating her patients holistically – mind, body and spirit. Her healing approach combines the best of traditional and non-traditional medicine. Her journey in Holistic Family Practice began in Latvia where she was born and raised. She was brought up in a household rich with traditional European folk medicine. Read more about Tank's practice at birchtreehealingarts.com.
ROCHEL HOLZKENNER is a mother of four children and the co-director of Chabad of Las Olas, Florida, serving a community of young professionals. She is a high-school teacher and a freelance writer—and a frequent contributor to Chabad.org. She lectures extensively on topics of Kabbalah and feminism, and their application to everyday life. Holzkenner holds an MS in Brain Research from Nova SE University.
Join for all 10 days or come for just 1 or 2. Sign up by June 24, 2019 and SAVE!
Rates are based on the room occupancy you choose: private, double, triple or student. Rates include overnight accommodations, all classes and workshops, and 3 meals daily.
Sign Up Fee: $50 (Required when you submit your application.)
Sign Up By June 24, Get 10% OFF
Double Occupancy: $198 per night/person
Triple or Quad Occupancy: $162 per night/person
Private Room: $234 per night/person
Sign Up After July 24:
Double Occupancy: $220 per night/person
Triple or Quad Occupancy: $180 per night/person
Private Room: $260 per night/person
Student Rate: Contact us about our special student rates
Contact us to arrange care for children 2 and under. Day camp is available for children 3 to 6. If you need a handicap accessible room, please indicate that in the comments section when you sign up.
If you need financial assistance or would like to arrange a payment plan, please contact our NY Office at 718-604-0088 or email info @ baischana.org.
Cancellation Policy
Cancellations received more than 30 days from your date of arrival will be fully refunded. Cancellations received 30 days or less from your date of arrival, will be refunded at 50 % of the total fees.
Looking for something else?
Did you know we've got something special for teenage girls, college students and single moms?