This winter join Bais Chana on the
Jan 12-15, 2023 and Jan 15-18, 2023
choose one or both sessions
Travel and connect
with new friends from around the world.
Tap into your Jewish soul.
Live your purpose more boldly!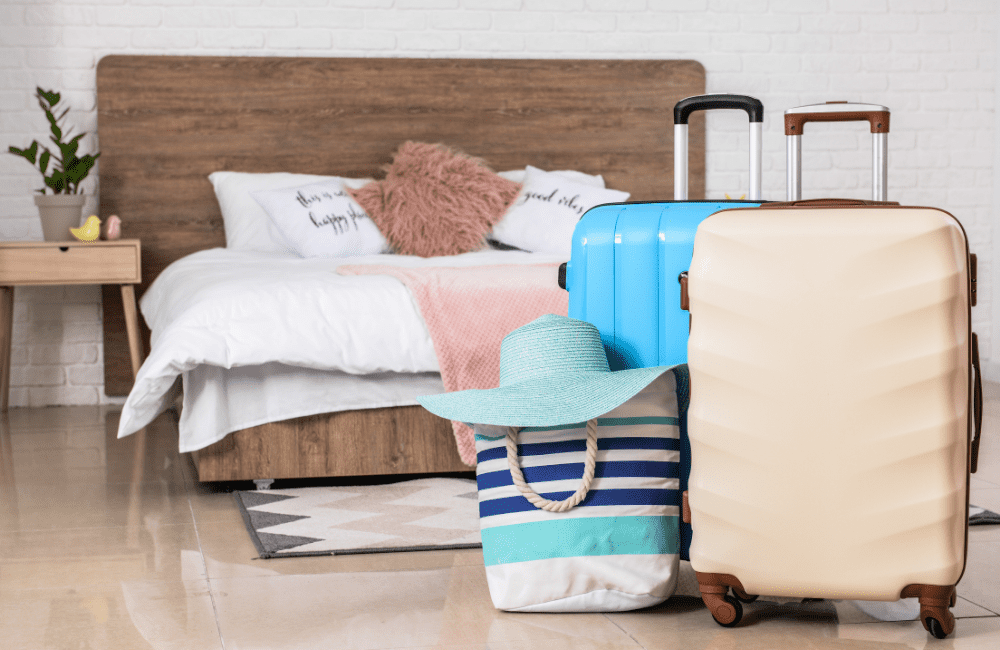 Leave 2022 in the dust...
Are you ready to get away, to take things at your own pace, to go off the grid?
Welcome to Bais Chana! Think part girlfriend getaway, part Jewish spiritual retreat, where you'll learn to live your purpose more bravely and boldly.
Bais Chana goes to the Emerald Coast!
Stunning sunrise walks along one of the most breathtaking beaches in the country. Delicious kosher cuisine prepared fresh daily by our chef, Shoshi.
Free-wheeling, honest conversations you won't find anywhere else, with smart, savvy Jewish women - all about purpose, providence and our role in the world.
A dolphin cruise with sparkling wine!
And a wealth of wisdom from the finest Jewish educators around, here to share their bounty.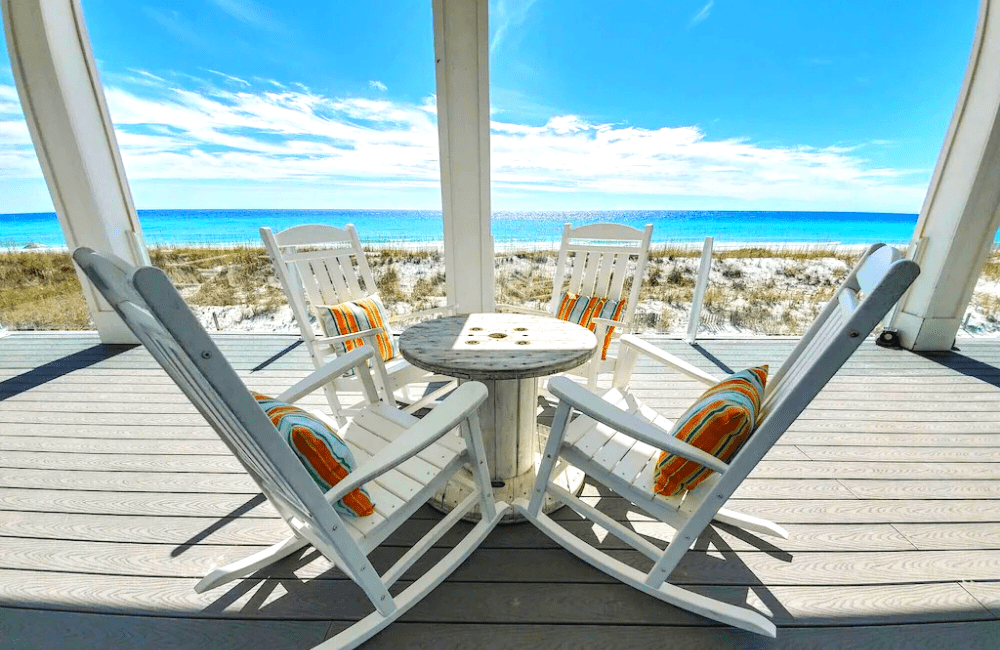 The Guides on Our Jewish Adventure
Bais Chana's A-List educators are smart, insightful, funny and ready for adventure.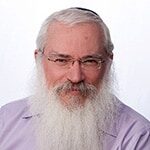 RABBI MANIS FRIEDMAN is an internationally acclaimed lecturer, educator, author, counselor and YouTube's most popular rabbi.
Friedman will challenge our assumptions about pretty much everything we hold near and dear so hold on for the ride.  We'll talk about the journey of the Jewish soul and what to do about antisemitism. The meaning of fate and free will. How to make your most important relationships more loving, and how to live with more dignity and humility - in a world that values neither.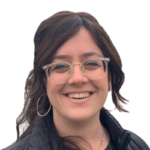 ITTY KAY is a passionate and compassionate teacher of Torah. Jump into the deep end of Jewish learning as Kay cracks open the Chassidic holy books with enthusiasm, peels back layers of superficiality and lets you peek at the world and yourself through the eyes of the Chassidic Masters.
Kay is the force behind Bais Chana's weekly online classes, spending hours answering students questions and clarifying the finer points of each subject. Join her by signing up at www.baischana.org/online. 
Check back for updates to see additional educators and workshop leaders.
Three days of provocative Torah learning that goes straight to the heart of life in 2023.
Learn what Judaism says about the Jewish psyche, our loves and fears, how to deal with anxiety, grief and disappointment, and how to live your life with more gratitude and purpose - every single day. 
Find out:
How do you get past the toxic superficiality that's all around us, and learn to be more positive?
How do you live a life of purpose? Where do you start?
How do you connect - and stay connected?
How do you take all this home - and make it last? 
Check back to get the full agenda.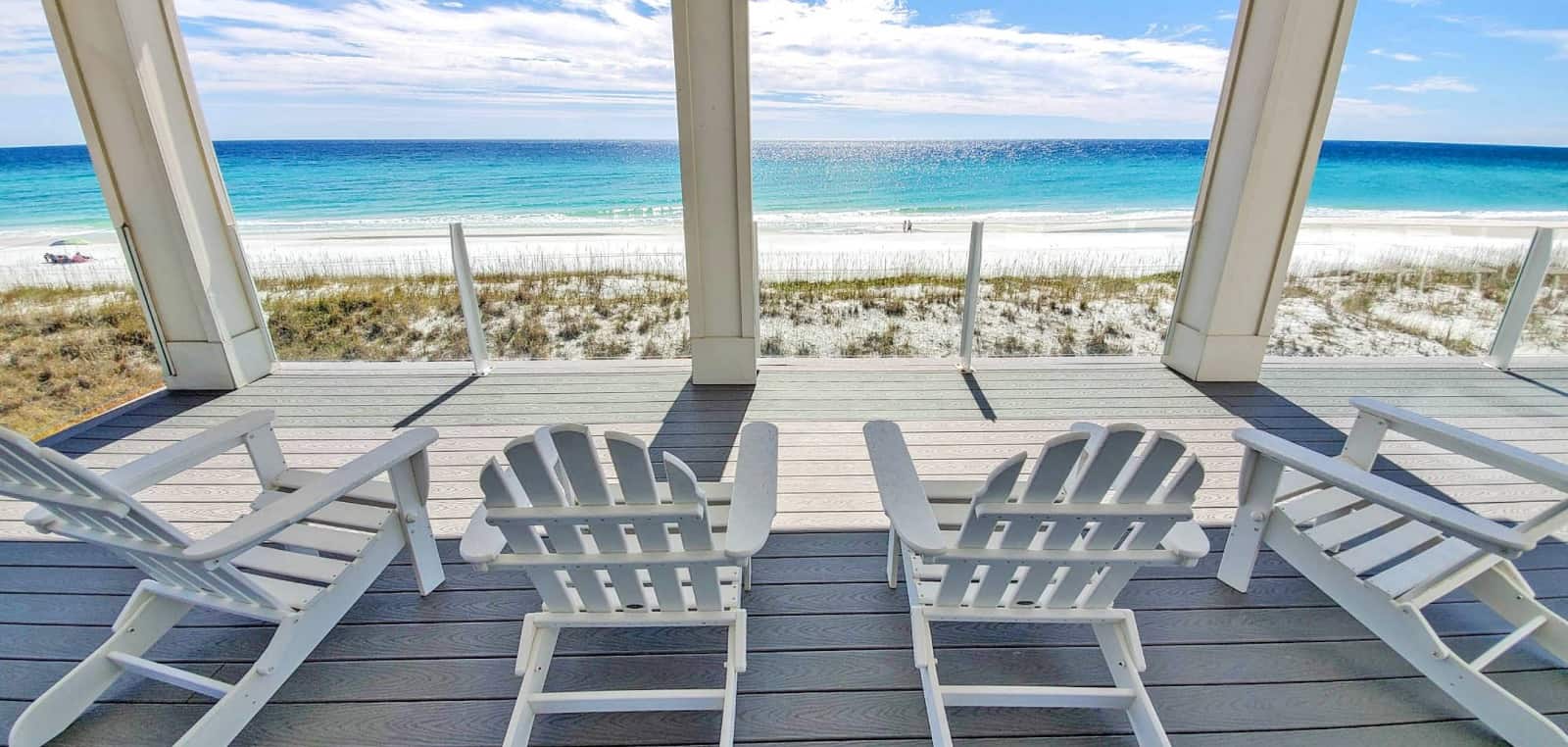 Jewish women like yourself - inquisitive, smart and savvy - who want more from life.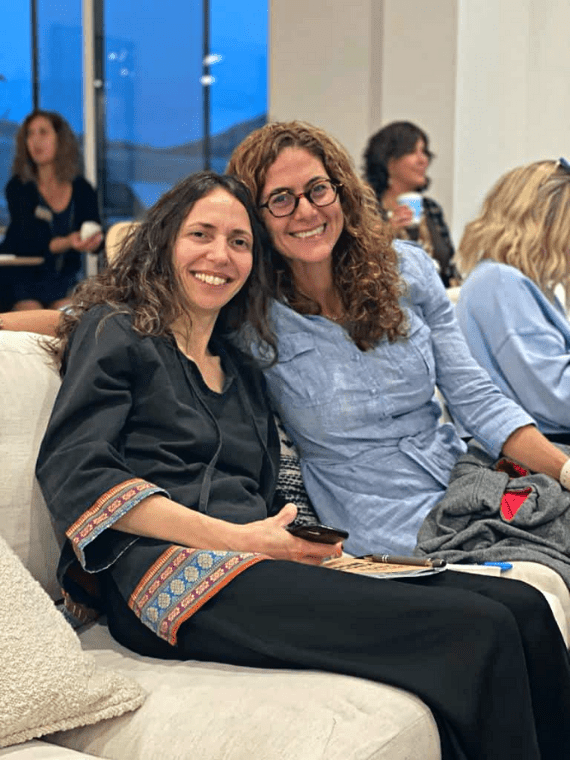 Because when Jewish women get together, we get each other, we bond instantly, with no judgment, no matter the differences. You're going to love that.
Come this winter if you're discovering (or rediscovering) Judaism and want to go deeper.
If you're looking for a fresh perspective on a challenging relationship, decision or dilemma.
Or if you're looking for a mentor or spiritual teacher who gets where you're coming from.
Cancellation Policy: Cancellations received 10 days or less from your date of arrival, will not be refunded.
Welcome to Your Home Away From Home
We'll be staying in magnificent homes on the beach, each with a pool, ocean views, wifi and washer/dryers.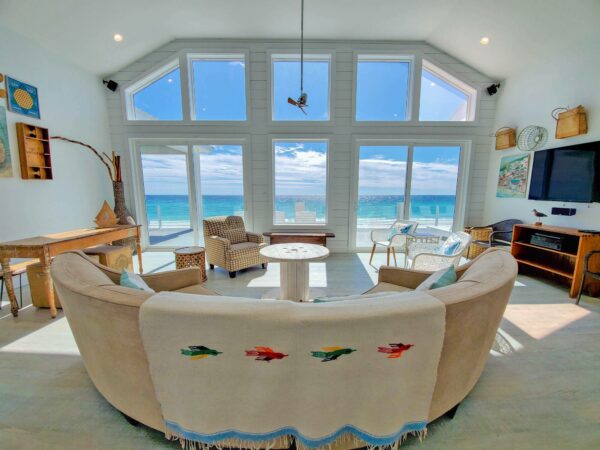 Rates are based on the room occupancy you choose (Posh, VIP, Private, Deluxe Double or Girlfriend Getaway) and include overnight accommodations in gorgeous beach homes, all classes and workshops with world-class educators, dolphin cruise or other outing, and delicious kosher meals prepared by our personal chef, Shoshi. 
Posh Private: 3 nights $1830 / 6 nights $3660 $3450 
An elegant haven just for you: Master bedroom suite with king size bed, private bath, sitting area and balcony.
VIP Private: 3 nights $1620 / 6 nights $3240 $3030 
Your own little sanctuary: King size bed, private bath and balcony.
Private King: 3 nights $1320 / 6 nights $2640 $2430 
Your own peaceful space to retreat and recharge: King size bed and private bath.
Deluxe Double: 3 nights $960 / 6 nights $1920 $1710 per person
For old friends, new friends or sisters: 2 queen beds with shared bathroom.
Girlfrend Getaway: 3 nights $810  / 6 nights $1620 $1410 per person
Meet new people, make new connections: Queen and twin beds with loft beds, custom-built for grown-ups, with shared bathroom. For 2-4 women.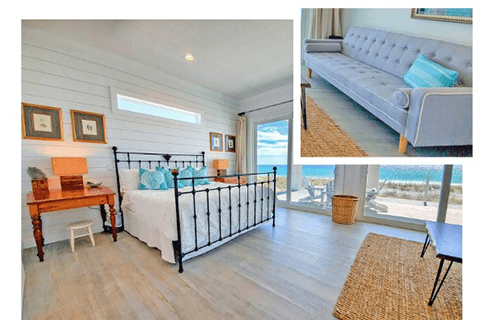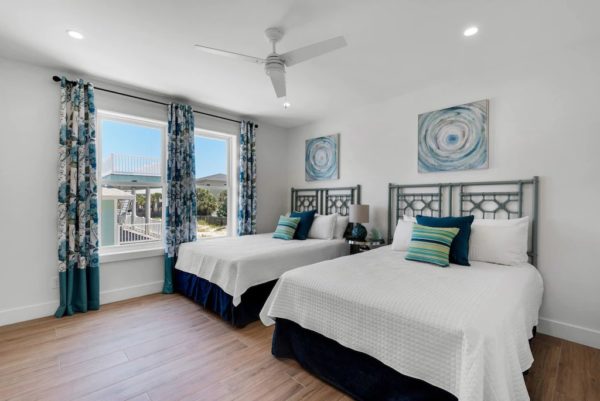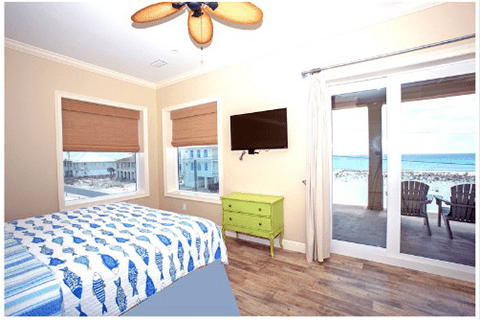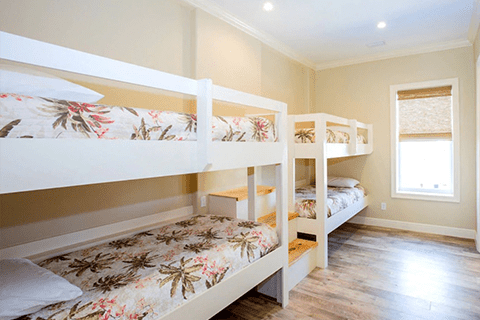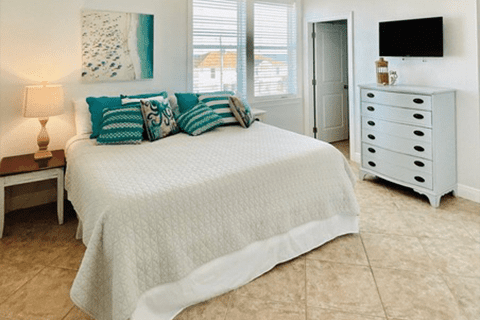 *Images represent a sampling of rooms. Actual rooms may vary in layout and decor.
No matter what you choose, each night of the retreat you'll decompress and relax with the sounds of the ocean in the distance, as you drift off into the deep sleep you know you need. 
Will the 2 sessions have different agendas and topics?
Yes, the material for each session is different so if you can get away for both, you should! You'll be learning with world-class educators and the content is rich. So are the discussions during and between classes, with like-minded Jewish women.
What's the difference between the 2 sessions?
Session 1 runs Thursday 5pm to Sunday noon. Classes and workshops are on the agenda for Thursday and Friday, followed by a Shabbat experience which has a rhythm all its own - Kiddush dinner and lunch, which are more laid back.
Session 2 runs Sunday 5 pm to Wednesday noon, all weekdays. There's more note-taking, if you're a note-taking kind of person, with 3 periods in the morning, 2 in the afternoon and one after dinner. 
What's the age range of the women coming?
Mainly 30s, 40s, 50s, 60s, 70s. The intergenerational conversations mean we all get to learn from each other. That makes it incredibly special.
Is there a dress code?
No, please come as you are! Think casual! If you're coming for Session 1, you may want to bring something nicer for Shabbat. Bring clothes that are comfortable to exercise in; we'll be doing some of that too.
Do I need to know Hebrew?
Not at all! Any text that we use will be translated.
I'm on a special diet. Can you accommodate me?
We have a private chef preparing all our delicious meals so let us know your specific dietary needs when you sign up and we'll make sure you're taken care of. In the off chance that we can't accommodate you, we'll let you know right away. 
What airport do I fly into and what times should I aim for?
Fly in and out of Pensacola, Florida (airport code PNS), which is about 25 minutes from the beach homes we're staying in. Check in is 5 pm and check out is noon, so book your flights accordingly. 
Can you connect me with other women who are flying or driving in?
Yes, absolutely. Just let us know where you're coming from if you're driving. Or if you're flying, tell us what time you land in Pensacola, and we'll be happy to match you up.
Dolphin Cruise
Check back for more info. We'll be scheduling a dolphin cruise, weather permitting.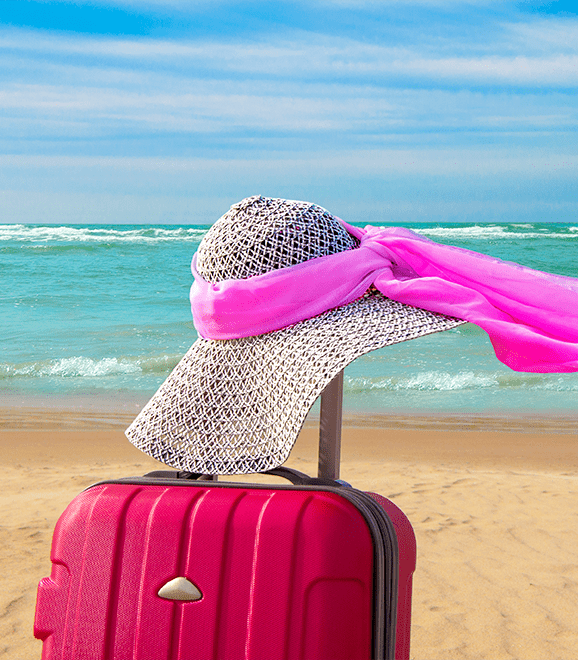 Arrival and Departure Times
Session 1
Plan to arrive on Thursday, January 12 by 5 pm
Plan to depart on Sunday, January 15 after 1 pm
Session 2
Plan to arrive on Sunday, January 15 by 5 pm
Plan to depart on Wednesday, January 18 after 1 pm
If you're flying, book your flights in and out of Pensacola International Airport (airport code PNS). We're 25 minutes from the airport.
Email us for the address.
Is planning your travel a daunting task? We get it. Call us at 718.604.0088, and we'll help!
Cancellations received 10 days or less from your date of arrival, will not be refunded.
Looking for something else?
Did you know we've got something special for teenage girls, college students and single moms?